Technology may be a major part of our everyday lives, but it shouldn't be a major part of your daily commute. The CDC and National Highway Traffic Safety Administration reported that distracted driving caused 400,000 injuries in 2018 and claimed 3,142 lives in 2019 across the United States.
While AT&T's "It Can Wait" campaign has gained over 40 million pledges to stop distracted driving - you can sign the pledge here - texting and social media remain prominent distractions for many drivers around the world. Taking responsibility for your safety and other motorists means making choices that help minimize distracted driving ahead of time to set you up on a route for success.
Let's explore five steps that you can take to minimize distractions on your way from point A to point B.
Out of Sight, Out of Mind
Once you're buckled in and ready to roll, it's tempting to just toss your phone in the passenger seat or put it in a cup holder for easy access. To minimize the chance for any distractions, put your phone out of sight in a secure location - a purse, your glovebox, or the console are all great examples! Doing so helps you keep your focus entirely on the road ahead of you, and not on your notifications.
Turn Off Notifications
Between texts, calls, emails, and social media platforms, we're getting more notifications than ever before. When a notification pops up, whether it's on a phone or a wearable device like an Apple Watch, it's a natural response to see who is reaching out. By turning off notifications on all of your devices while driving, you cut the chance for even the smallest technology-driven distractions.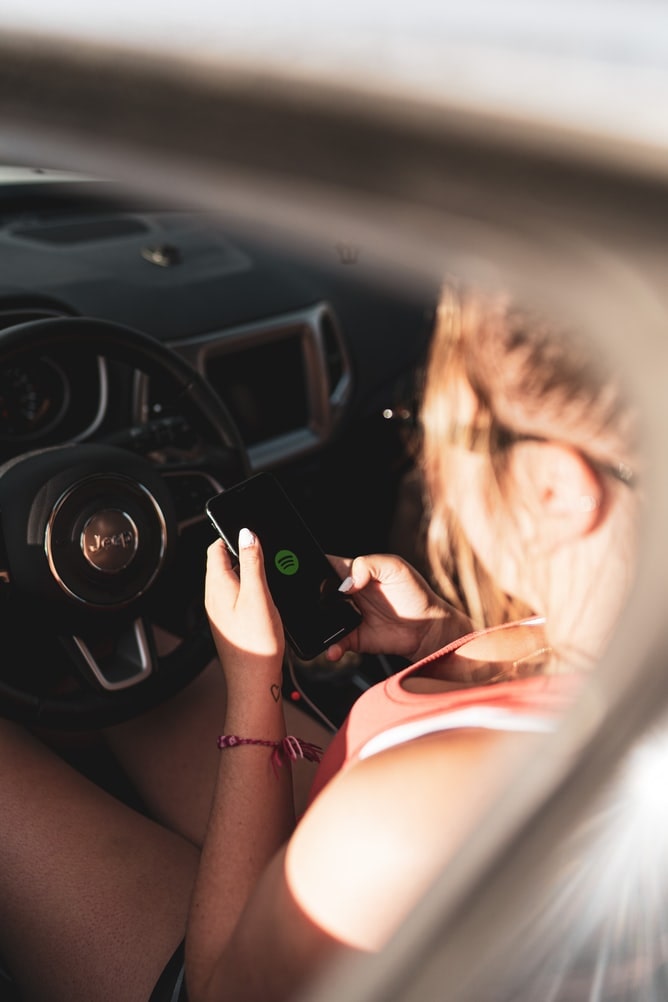 Pick Your Tunes Before You Move
The sun is beaming down, you've got the top down, and you're cruising down the Pacific Coast highway... but you need some tunes! As tempting as it may be to grab your phone and start up your favorite playlist, just a few seconds with your eyes off of the road could end in a costly mistake. Set your playlist up before shifting out of park.
Use a Safe Driving App
While technology can sometimes be a problem, it can also be a solution! Apps like OnMyWay (Android and iOS) , Drive Safe & Save, and SAFE TO SAVE (Android and iOS) are all options available for users that not only help minimize distracted driving, they help provide incentives to create even more motivation!
Pull Over for Emergencies
When a conversation just can't wait, don't take a call or carry on a texting conversation while driving. Take the extra few minutes to pull off at the next safe location to take your call before continuing on your route. This way, the caller has your undivided attention and you're able to focus fully on the road ahead once you're finished!
AT&T shares that 57% of people are more likely to stop driving distracted if a friend or passenger pressures them into it - that means that the only thing standing between over half of distracted drivers is just something pointing them in the right direction. Taking time to take a stand and encourage safe driving can protect the driver, passengers, and other motorists on the roadway. Together, we can cut risks and create a safer driving experience across the country.