Fire pits are a long-time favorite or those that are looking for a way to spend more time outside with family and friends! From summer marshmallow roasts to cool winter evenings, fire pits are the perfect addition to your backyard living experience that you can enjoy all year long. However, it's important to also take proper safety precautions to keep the fun times going for years to come.
NBC News reports that injuries from fire pits rose rapidly between 2008 and 2017, climbing from 1,900 to 5,300 according to the Consumer Products Safety Commission - 25 percent of those injuries were incurred by children under the age of 5 years old. Taking time to brush up on our quick fire pit safety overview will help keep everyone safe during your next fire pit get-together!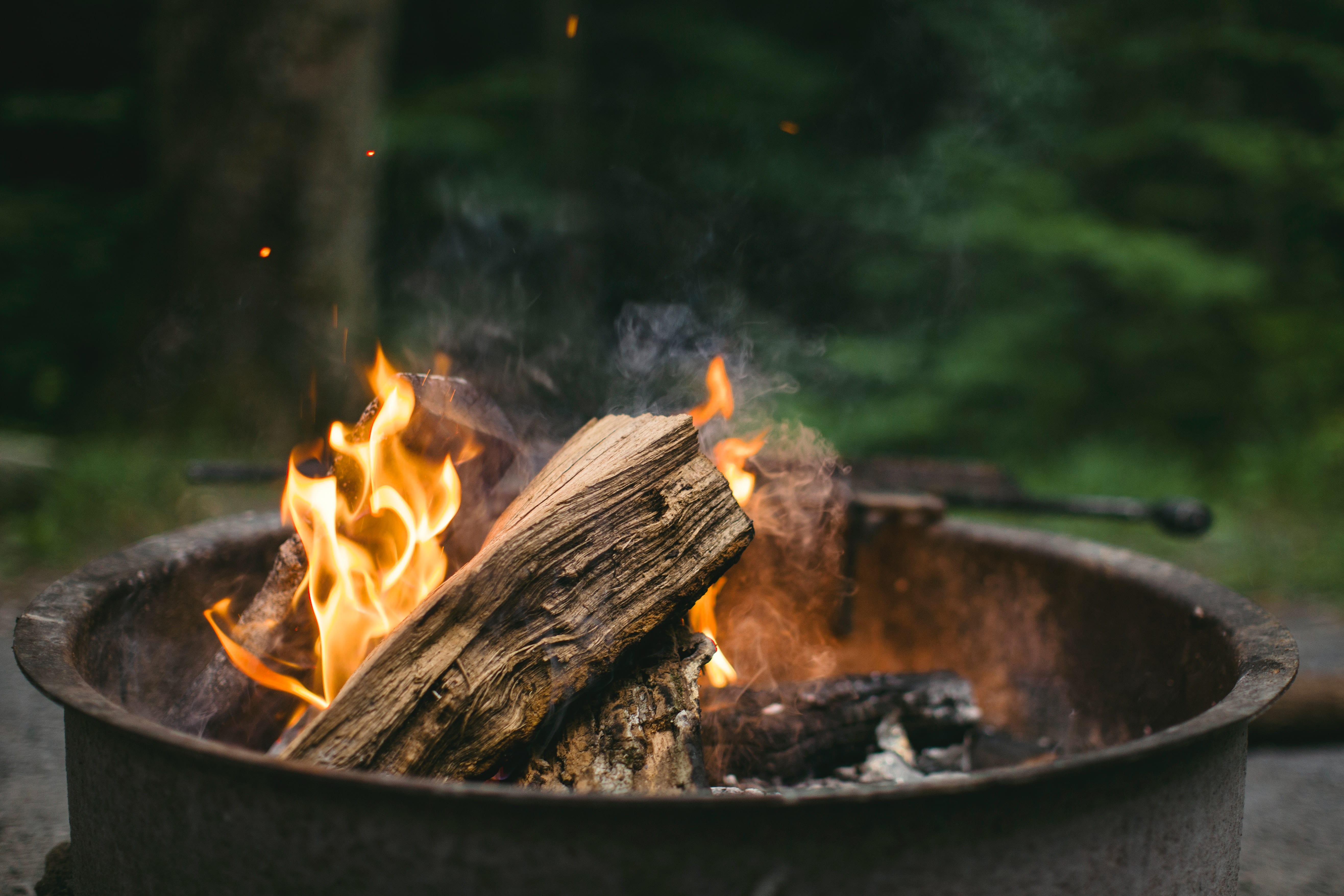 Find the Safest Spot for Your Fire Pit
Before even lighting your first fire, it's important to make sure that your fire pit is properly placed in a safe location. All fire pits should be placed 10-20 feet away from any nearby structures or trees. Fire pits should never be placed in a partially enclosed space or under any overhanging roofs or tree branches. Sparks from a fire that are caught in the updraft can land on these limbs and structures and catch fire.
It's also good practice to check your local laws and HOA restrictions before installing a fire pit. Local officials may have restrictions on wood burning while dry seasonal conditions could also bring burn bans for regions. Always know and follow the guidance from your local officials.
Keep a Fire Extinguisher or Bucket of Water Nearby
As you're planning your first fire, make sure that you keep a bucket of water or a fire extinguisher nearby in the case of an emergency. Fires can spread quickly, traveling at 6 miles-per-hour in forests and even faster uphill. Keeping an extinguisher or water bucket nearby helps you stay ahead of spreading fires and prevent a small mistake from causing much larger devastation.
Keep Children 3 Feet from the Fire
One misstep or trip is all that it takes for a fire pit accident to occur. FEMA recommends giving keep children three feet from anything that could cause a burn, including stovetops, ovens, grills, and more. This same rule of thumb can be applied to fire pits, giving kids and pets plenty of clearance while also allowing them to enjoy the fun and warmth of the fire
Parents should also set ground rules for their children: no running near the fire and staying inside the "safe zone" (outside of the three-foot radius around the fire pit) are two good rules to start with.
Wear the Right Clothing
Loose-fitting clothing may be comfortable to wear around the house, but it poses a large danger near an open fire. Improve your fire safety and preparedness by wearing well-fitting clothing made from a flame-resistant material like polyester. Doing so cuts the risk of your clothing catching fire if a stray ember heads your way.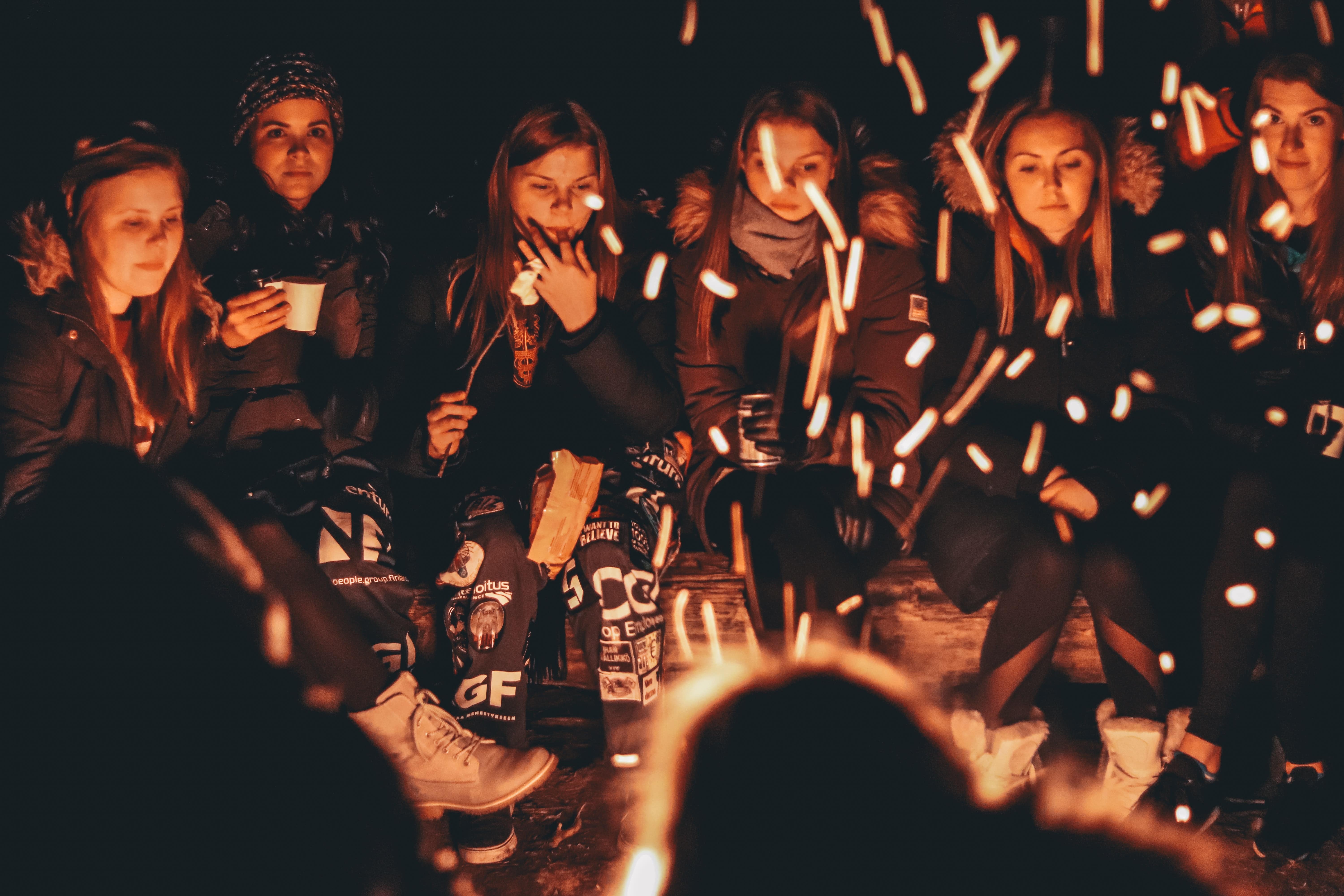 Practice General Fire Safety Tips
In addition to these tips, it's also important to practice the more general fire pit safety recommendations to keep your bases completely covered. Never use additional accelerants like gasoline, lighter fluid, or alcohol to start a fire. It's important that you never leave a fire pit unattended and always ensure that any embers are completely extinguished before heading inside.