It may be difficult believe, but the holidays are here! For families around the world, breaking out the mistletoe and holly is a time-honored tradition that defines the season and creates memories that last for decades to come. However, taking a few precautions can ensure that your holiday decor is secure for the entire season.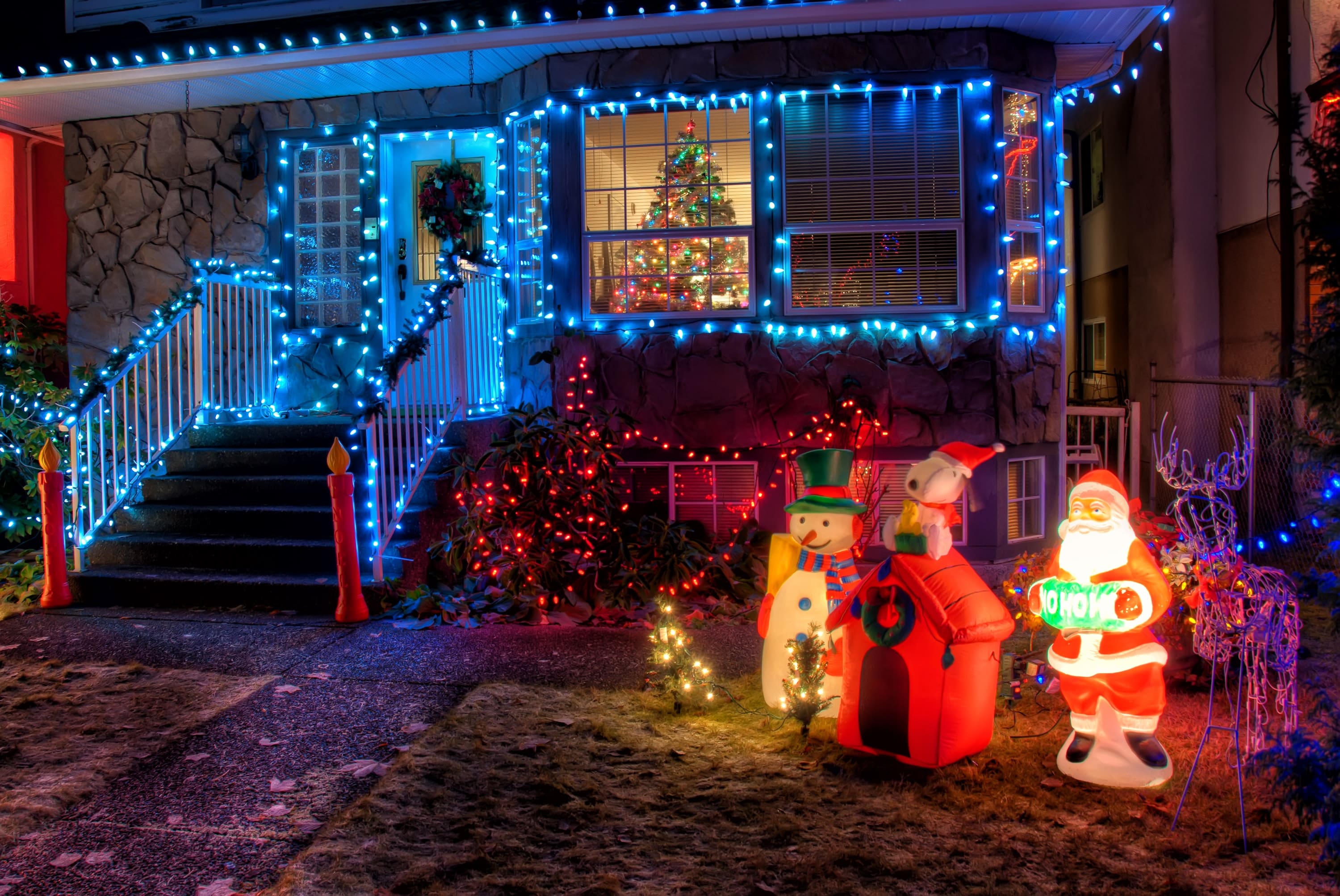 Christmas Light Safety
Whether you're wrapping the tree or practicing the art of exterior illumination, selecting lights that are independently tested for quality and safety goes a long way in achieving peace of mind that your safety foundation is solid. Certification marks from UL, CSA, ETL, or another nationally-recognized laboratory is a sign of quality and assurance that you'll be safe throughout the holiday season.
When unpacking the attic, it's important to check lights for damage or exposed wires that could shock decor pros or bring a shock to a passerby. If it's time to upgrade, consider purchasing LED lights to lower power consumption and cut the heating element out of the equation to save money and boost safety. It's also important to turn off all lights before heading to bed - an electrical short isn't something that anyone wants on their holiday wishlist.
Tree Safety
Whether you're dedicated to a live tree or are in love with your artificial evergreen, there are a few steps to take to make sure that you're ready to safely celebrate the season. For artificial trees, checking to ensure that it is certified to be fire-proof protects you if a short in your lights triggers a fire.
Live trees, while beautiful, do come with a few additional risks. Setting a reminder to water your tree on a regular basis ensures that it stays looking its best throughout the season while also protecting it from drying out and becoming a fire hazard. However, no matter how often you water, keeping your tree away from any heaters or fireplaces minimizes the risk that some stray needles or a low-hanging branch may trigger a fire.
Going the Extra Mile
- Candles are a traditional form of holiday decor, but make sure that they are properly secured and extinguished at the end of the night!
- What is a tree without ornaments? Family heirlooms aside, adopting unbreakable ornaments that can be found at any major retailer provide assurance that a misstep, excited pet, or interested younger family member won't end up with a mess if they happen to grab ahold of a bulb or two.
- Team work makes the dream work! From decorating the house to setting up intricate lawn decor, handling the biggest items on your list with a friend or family member makes the job easier while also keeping everyone a little bit safer along the way!
No matter how you're celebrating the season, taking the proper steps to minimize risks doesn't mean sacrificing fantastic decor! By following these steps, you're well on your way to having beautiful decorations that you'll safely enjoy all season long!