From presents to parties, the holidays bring plenty of joy to millions around the world. Unfortunately, they also bring plenty of waste. According to Use Less Stuff, an extra 25 million tons of garbage flows into the waste and recycling system during the holiday season - that's roughly one million tons of extra garbage each week. While it's easy to lose track of what you're tossing during the hectic holidays, here are some simple steps and substitutions that can make reusing and recycling a breeze.
Use Recyclable Wrapping Paper
While not every type of wrapping paper is recyclable, plain wrapping paper without any kind of foil or velvet can be safely recycled. Wrapping paper with foil or velvet cannot be recycled. Picking up recyclable wrapping paper at the story is a great first step, but finding creative ways to wrap your gifts could be even better. Large retailers like Primark are starting to get in on the reusable trend, encouraging shoppers to use their paper bags as wrapping paper.
Properly Recycle Cardboard Boxes
The United States Postal Service estimates that between 850 million and 950 million packages are going to be delivered for the holidays - that's a lot of cardboard. When the time comes to recycle your cardboard boxes, be sure to break them down before tossing them into the recycling bin or taking them to your local recycling center. Of course, there are always plenty of opportunities to put these boxes to use! From gift giving to moving and storage, cardboard boxes have plenty of uses beyond that first delivery.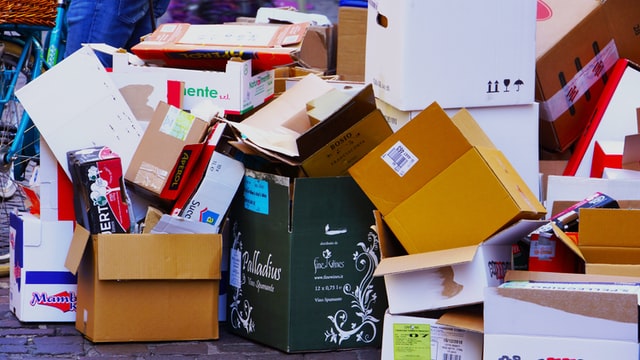 Use LED Lights for Your Holiday Décor
From a simple Christmas tree to a jaw-dropping display of exterior illumination, LED lights can cut your power consumption and your cost this season. ElectricityPlans.com estimates that traditional incandescent lights will cost the average homeowner $10 to $15 to power while the average cost of powering the same amount of LEDs would be roughly $2. The savings continues to rise for those high-powered light displays, with a $300 electric bill being cut to roughly $50. If you're ready to fully make the switch, it's never a bad time to drop incandescent bulbs altogether and invest in efficient, long-lasting LED lights!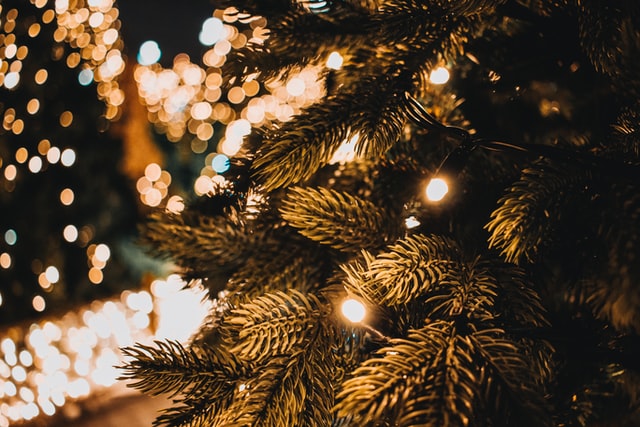 Recycle Your Christmas Tree
When the holidays pass and it's time to un-deck the halls, properly recycling your Christmas tree is an important step that can help ensure you're making the most of it! Many recycling centers accept and dispose of Christmas trees. For a more creative solution, a backyard Christmas tree can make for a beautiful natural bird feeder or mini sanctuary. When the tree starts to lose its luster and deteriorate, it can be chopped up to be used as mulch.
Extra holiday waste may be unavoidable, but following these steps can ensure that you're on the right track to reduce your waste this holiday season.